An Excel Alternative For Interior Design Firms.
indema is a robust excel alternative that also helps design firms manage their projects, keep track of time, procurement process' and client management.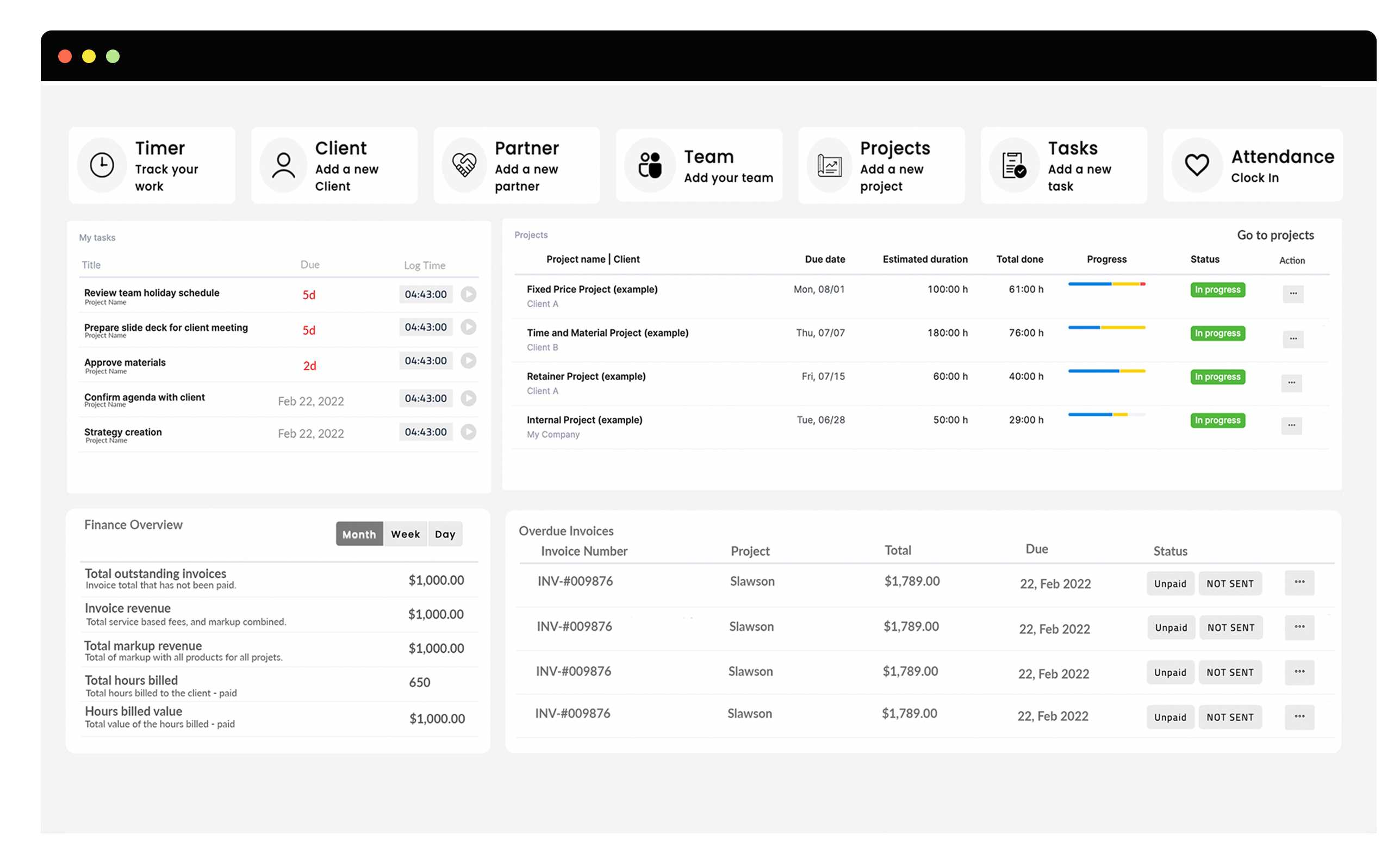 COMPARING
INDEMA VS EXCEL
While excel is relatively cheap, you can't exactly compare excel with a robust platform like indema. indema starts at $35/Mo flat, whereas Excel is $6.99/Mo flat.
indema was designed for interior designers specifically. With features that are geared towards what we do as designers for our projects. Whereas, Excel is a broadened platform that is not specific to our industry as designers.
Excel does have the ability to track your time, but not on an automated level like indema can. You and your employees would always have to ensure to update this, and your excel spreadsheet would have to include calculations to add everything you need. Indema is more automated, no calculations or formulas needed.
Indema offers the option for you to connect to your Quickbooks online account so that you don't have to worry about billing separately and then having to sync all your systems together. Excel, however, does not connect to Quickbooks as they are not built for invoicing your clients.
While Excel *can* manage tasks and milestones, they are not directly correlated to your time-logs to bill your clients. There tends to be more work translating those tasks and milestones from Trello into another platform that you use for time billing for your clients.
Excel does not have any invoicing options, nor estimates or PO's for your product purchases and procurement management. Indema has all of these options that all tie together. Your estimates also auto-convert to PO's and Invoices when approved by your clients, further saving your firm time whilst billing.
Indema has the option to manage your firms procurement through product sourcing, and then managing the procurement process and status throughout the system. Excel, can technically manage products, but you would have to get this customized, and is complex to manage especially if any formulas are broken over time!
indema offers free onboarding and webinar trainings. However, Excel does not provide any training, nor webinars or onboarding. This is completely left to you to learn on your own through their documentation.
WHY FIRMS ARE SWITCHING FROM EXCEL TO INDEMA
Here are some of the reasons interior design firms have chosen indema to power their design firm.
Designed specifically for Interior Design Firms
indema was built, and is currently owned by a 13-year interior designer who has a full understanding of the in's and out's of the interior design firm. Our founder was in the trenches, and understands the complexities of the design firm.
Everything in one place.
Most design firms (before indema) were managing everything with multiple platforms. With indema, everything is under one platform. You don't have to worry about disconnected tools and processes because it's all just there.
Amazing support and always available
Our support team is unmatched. No waiting for days to hear from a support member. Our current design firms that use indema constantly rave about how helpful our support team is.
Growth in mind.
Indema focuses' so much on the growth of your design firm. You are able to use indema as a solo-designer, and as you grow your firm, indema grows with your firm. This allows you to not have to worry about switching platforms later in your career.
SO, WHAT'S RIGHT FOR OUR FIRM?
Here are some of the reasons interior design firms have chosen indema to power their design firm.
We're a bit bias, but we think we are pretty great for most firms.
Excel spreadsheets can be intense, and they are amazing at documentation and formula calculations for data. But, indema turns all of your data into easily digestible information and there is no need for you or a team member to learn or know how to create custom formulas.
Built specifically for interior design firms, indema has everything you need. No need to create custom workflows, no need to try and make things work. No need to have a cheat sheet of formulas you use, and certainly there is no need to send your employees to an expensive Excel masterclass.
If you are looking for everything in one ecosystem where you and your team work without having to worry about formulas breaking, or having to try and connect a disconnected process, look no further! indema is right for you and your team!