Clickup Alternative That Manages More Than A Task
indema doesn't replace ClickUp, but it assists Interior design professionals and their teams in effectively monitoring time management as well as workplace systems and projects.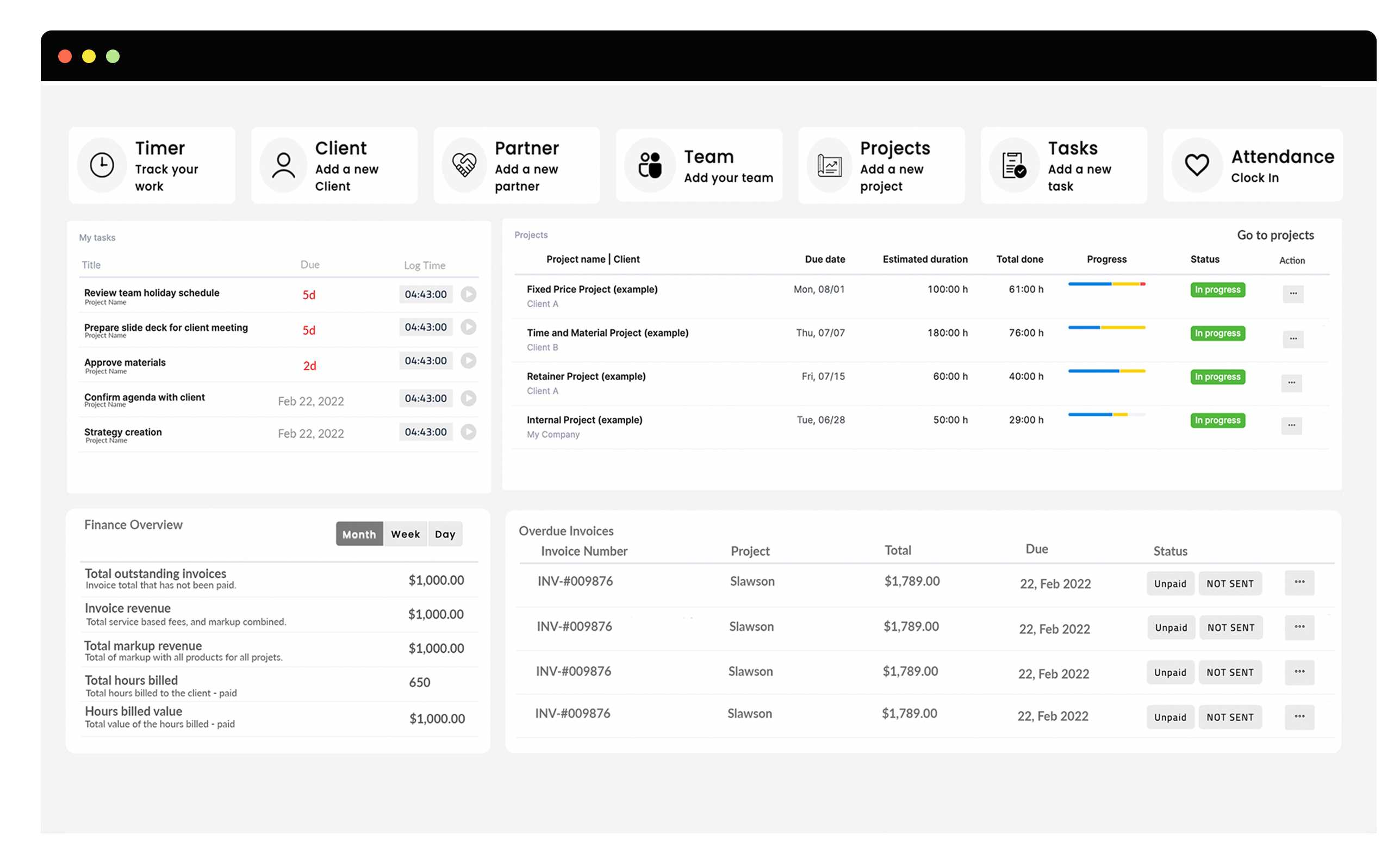 COMPARING
INDEMA VS CLICKUP
When it comes to pricing, indema is priced more affordably given the value provided. Indema starts at $35/Mo whereas a comparable plan with ClickUp starts at $29/mo per user.
indema was designed for interior designers specifically. With features that are geared towards what we do as designers for our projects. Whereas, clickUp is a broadened platform that is not specific to our industry as designers.
indema tracks time on tasks and allows the design firm to bill clients with the click of a button. ClickUp, however does not have any time tracking features, and you would have to use another platform to do such.
Indema offers the option for you to connect to your Quickbooks online account so that you don't have to worry about billing separately and then having to sync all your systems together. ClickUp, however, does not connect to Quickbooks as they are not built for invoicing your clients.
While ClickUp does manage tasks and milestones, they are not directly correlated to your time-logs to bill your clients. There tends to be more work translating those tasks and milestones from ClickUp into another platform that you use for time billing for your clients.
ClickUp does not have any invoicing options, nor estimates or PO's for your product purchases and procurement management. Indema has all of these options that all tie together. Your estimates also auto-convert to PO's and Invoices when approved by your clients, further saving your firm time whilst billing.
Indema has the option to manage your firms procurement through product sourcing, and then managing the procurement process and status throughout the system. ClickUp, does not have an option to manage your products as efficiently as indema.
Both indema and ClickUp offer free onboarding and training for their users. Indema has weekly training webinars, and does offer one-on-one training at additional cost.
WHY FIRMS ARE SWITCHING FROM CLICKUP TO INDEMA
Here are some of the reasons interior design firms have chosen indema to power their design firm.
Designed specifically for Interior Design Firms
indema was built, and is currently owned by a 13-year interior designer who has a full understanding of the in's and out's of the interior design firm. Our founder was in the trenches, and understands the complexities of the design firm.
Everything in one place.
Most design firms (before indema) were managing everything with multiple platforms. With indema, everything is under one platform. You don't have to worry about disconnected tools and processes because it's all just there.
Amazing support and always available
Our support team is unmatched. No waiting for days to hear from a support member. Our current design firms that use indema constantly rave about how helpful our support team is.
Growth in mind.
Indema focuses' so much on the growth of your design firm. You are able to use indema as a solo-designer, and as you grow your firm, indema grows with your firm. This allows you to not have to worry about switching platforms later in your career.
SO, WHAT'S RIGHT FOR OUR FIRM?
Here are some of the reasons interior design firms have chosen indema to power their design firm.
We're a bit bias, but we think we are pretty great for most firms.
ClickUp is a full operations platform for a more broad range of organizations that focuses on a variety of features established around heavy work monitoring and time tracking. indema is specifically designed specifically for interior design firms so they have everything they will need under one platform. This allows the firm to focus on work, and not have to worry about disconnected tools.
The best platform choice, comes down to what's most important to the firm, and understanding your business and design process is absolutely the first step in deciding this.
Our monolithic software automates the business process from start to finish, and that makes using indema simple. Started from scratch or seeing your startup grow, you'll benefit from indema's incredible customer support and scalable infrastructure.
If you don't mind a disconnected process, we encourage you to try ClickUp and indema side-by-side to see exactly how each of the platforms handle your business and project process. You'll soon seen the benefits of having a connected process within the indema ecosystem.
Another thing to consider is where you expect your business to be in the next few years. indema values simplicity and transparency and it's our core of who we are as a company. When you grow with indema, you grow with a platform that cares about your growth, and your growth is our growth. Larger platforms like ClickUp mostly care about your subscription and reaching the masses, leaving you feel like you're just a number in their system.
Our advice: Consider whether your strategic challenges align with heavy task management or with visibility into the bigger picture and having your team all aligned in one place.