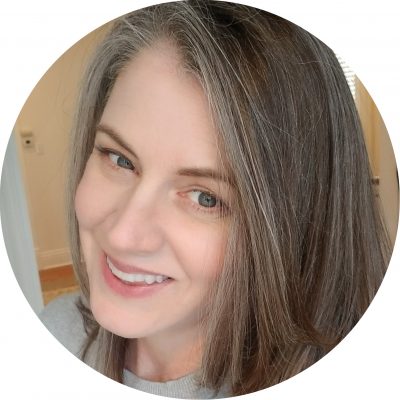 Designer Spotlight - DBM Interior Design
Brigett from DBM interior design has been a designer since 2004. With her specialization in kitchens and baths, she also enjoys designing all facets of interiors! Her team has curated amazing spaces utilizing 2020 software and believes that relationships are built on first impressions that turn into lasting connections! We interviewed  Brigett and asked her questions about her design firm and personal style.
Describe your style in 5 words or less.
Honest, classic and timeless.

What design trends are you most excited about and why?
Wallpaper, I love that wallpaper is back and shiplap is falling out of fashion. Wallpaper just adds so much personality and texture to a room. There is a pattern or texture for everyone. I also love that kitchen and bath tiles are now trending towards more of a handcrafted look. I think the smooth glass subway tiles are trending out as well. Painted and wood tone kitchen and bath cabinet colors are gaining popularity big time. My favorite color now is green and I think it will be one of the biggest trending colors in 2021.
What is the biggest design mistake you made as a designer?
One of my first big kitchens I designed didn't fit quite right, the wall cabinets were too tall so my client couldn't get the 6″ molding they wanted. They could only have a 3/4″ molding. When it was designed the default was not set correctly and the wall cabinets sat 6″ lower and I did not catch it. In the end it all worked out but at the time it was stressful. Rouky mistakes, but we all have them.
Any funny stories from your first project(s)?
I once had contractors that let out my clients little dog as they were going in and out. I have in my contract all pets be put in a secure place but he snuck out. My client was crying and freaking out. I took off out the door and had to chase that little guy for almost 30 mins. Not to mention it was raining! I slid down a muddy hill while the chase pursued but I got him!  When I showed back up at the house, I was drenched with rain and mud on my back side but I had a  happy homeowner. Thank goodness the little guy was safe.
What makes the project you provided your favorite?
Would you change anything looking back? I love this project I provided because my clients were so wonderful and open to a clean contemporary kitchen in their older home. A lot of people are scared of wood cabinets but it is gaining in popularity once again.
What's next for you?
I'm doing it! I just left a large kitchen design company after 16 years with them to go on my own last March. It was scary to walk away from that security but I did and am better for it. I have picked up several local clients on my own and now I provide technical kitchen design drawing and 3D renders for other designers all across the US.
What do you wish every client knew?
We have other clients besides you. I never want my clients to think they are not important to me, because they are but many expect me to drop everything to take care of their needs asap and emailing at 10:00 PM  is not acceptable to me. I had to learn early on to set boundaries.
What is one thing you would change about interior design and why?
The shift is happening already but designers who support and help each other. Designers used to have the mind set that they had to hold all their secrets from the competition. Having an open dialogue with other designers about pricing, trade accounts, affiliate programs and how to get the most out of our business would help so many of us new to running our own business. I am happy that many Facebook groups have developed a network of designers that are very open with this type of dialogue, It makes me proud to be involved with them.